Our best selling model for General Odors: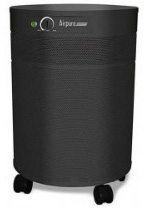 Air Purifier to Remove General Odors
air filters designed specifically to remove general household odors including musty smells, chemical odors, and cooking smells
We strongly believe that the best available technology to remove general household odors is activated carbon. To learn more about activated carbon, click here.
While almost all of our Austin Air and Airpura air purifiers contain activated carbon filters, certain models are better suited to odor reduction. The greatest factor in odor removal effectiveness is the volume of activated carbon present in the filter and the air processing rate of the system's fan. Since most of these systems will perform very well for general odor reduction, strong consideration should be given to models that perform best at removing secondary contaminants of concern. Of course, consideration should also be given to your budget, the size of room you wish to treat (air processing rate), the removal of other contaminants, and filter life.
Top Ranking Air Filters for General Odor Reduction
Our top choices are the Airpura C600 for general household odors and the Airpura T600 if odors due to tobacco smoke are also present. A wide range of other models as listed below also perform very well for general household odors. Many of these models also target specific additional contaminants that may be of concern to you. Accordingly, one of them may be a better selection for your situation than the Airpura C600 or T600. For instance, for odors and allergens associated with pets (dogs, cats & birds), the Austin Pet Machine is an excellent choice.

Airpura
T600
CDN$1,149.98
tobacco smoke


Dust

very good

Dust
Mites

very good

Mold
Spores

good

Pollen

good

Pet
Dander

good

Tobacco
Smoke

excellent

Chemicals
& VOCs

very good

General
Odors

excellent

Bacteria/
Viruses

poor
---

Airpura
C600DLX
CDN$1,214.98
airborne chemicals


Dust

very good

Dust
Mites

very good

Mold
Spores

good

Pollen

good

Pet
Dander

good

Tobacco
Smoke

very good

Chemicals
& VOCs

excellent

General
Odors

excellent

Bacteria/
Viruses

poor
---

Airpura
C600
CDN$1,149.98
airborne chemicals


Dust

very good

Dust
Mites

very good

Mold
Spores

good

Pollen

good

Pet
Dander

good

Tobacco
Smoke

very good

Chemicals
& VOCs

excellent

General
Odors

excellent

Bacteria/
Viruses

poor
---

Austin
HealthMate
Not Available in Canada
all purpose


Dust

excellent

Dust
Mites

excellent

Mold
Spores

very good

Pollen

very good

Pet
Dander

very good

Tobacco
Smoke

good

Chemicals
& VOCs

very good

General
Odors

very good

Bacteria/
Viruses

poor
---

Austin
HealthMate+
w/ Superblend
Not Available in Canada
formaldehyde


Dust

excellent

Dust
Mites

excellent

Mold
Spores

very good

Pollen

very good

Pet
Dander

very good

Tobacco
Smoke

very good

Chemicals
& VOCs

excellent

General
Odors

very good

Bacteria/
Viruses

poor
---

Austin
Pet Machine
Not Available in Canada
pet dander


Dust

excellent

Dust
Mites

excellent

Mold
Spores

very good

Pollen

very good

Pet
Dander

excellent

Tobacco
Smoke

good

Chemicals
& VOCs

very good

General
Odors

very good

Bacteria/
Viruses

poor